The SKYKART system can be adapted to dispense most types of Luggage Trolleys. However, many times the existing pool of trolleys is in a deteriorated condition and in need of replacement.
Perhaps, on considering the new self-financing nature of a rental service an Airport will use the opportunity to up-grade the trolleys provided thereby giving a better service to the customer and reflecting an enhanced image to launch the new service. In this case, APS propose a range of quality Tubular Stainless Steel Trolleys. Several models are available including ones with a brake bar and a convenient basket for hand luggage. Additionally, these Trolleys are manufactured to exacting standards including ISO 9002.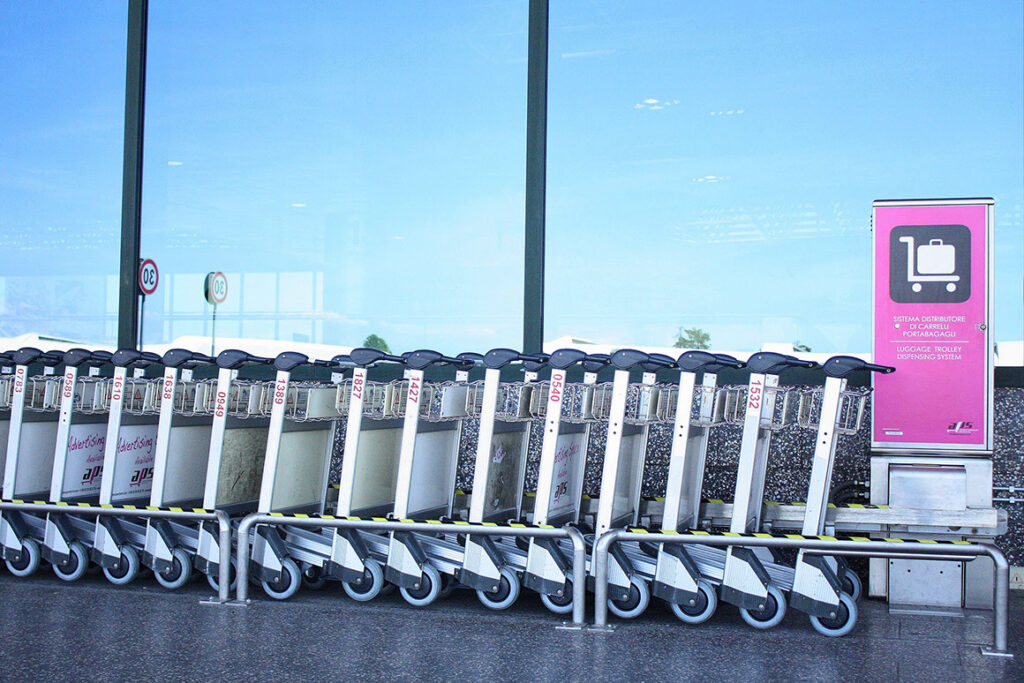 Existe una amplia gama para cualquier necesidad. Con o sin freno, con o sin cesta, con sistema anti hilos, con banderola de publicidad, etc…APS Spain es distribuidor oficial de los carritos portaequipajes de alta calidad de las compañías CADDIE, EXPRESSO Y TASK.
APS – TASK TROLLEYS
APS – EXPRESSO TROLLEYS
APS – CADDIE TROLLEYS